"DK-services" renders services on provision of special equipment for the production of works at hazardous industrial facilities of oil and gas industry. All vehicles are equipped in compliance with regulations of execution of works in oil production, positioning, GLONASS, tachograph, tools for video - and audio-fix the situation around the vehicle during its movement or Parking lot and also inside the cabin.
Transportation services carried out by qualified personnel with duly executed in accredited training centers tolerances, in accordance with the requirements of Industrial safety and labor Protection. The staff is annually trained on the course "defensive driving", "Winter driving".
Available to the company "DK-services" machinery represented by the following types and brands of vehicles, lifting cranes and specialized equipment:
1. Trucks with the crane on chassis KAMAZ 43118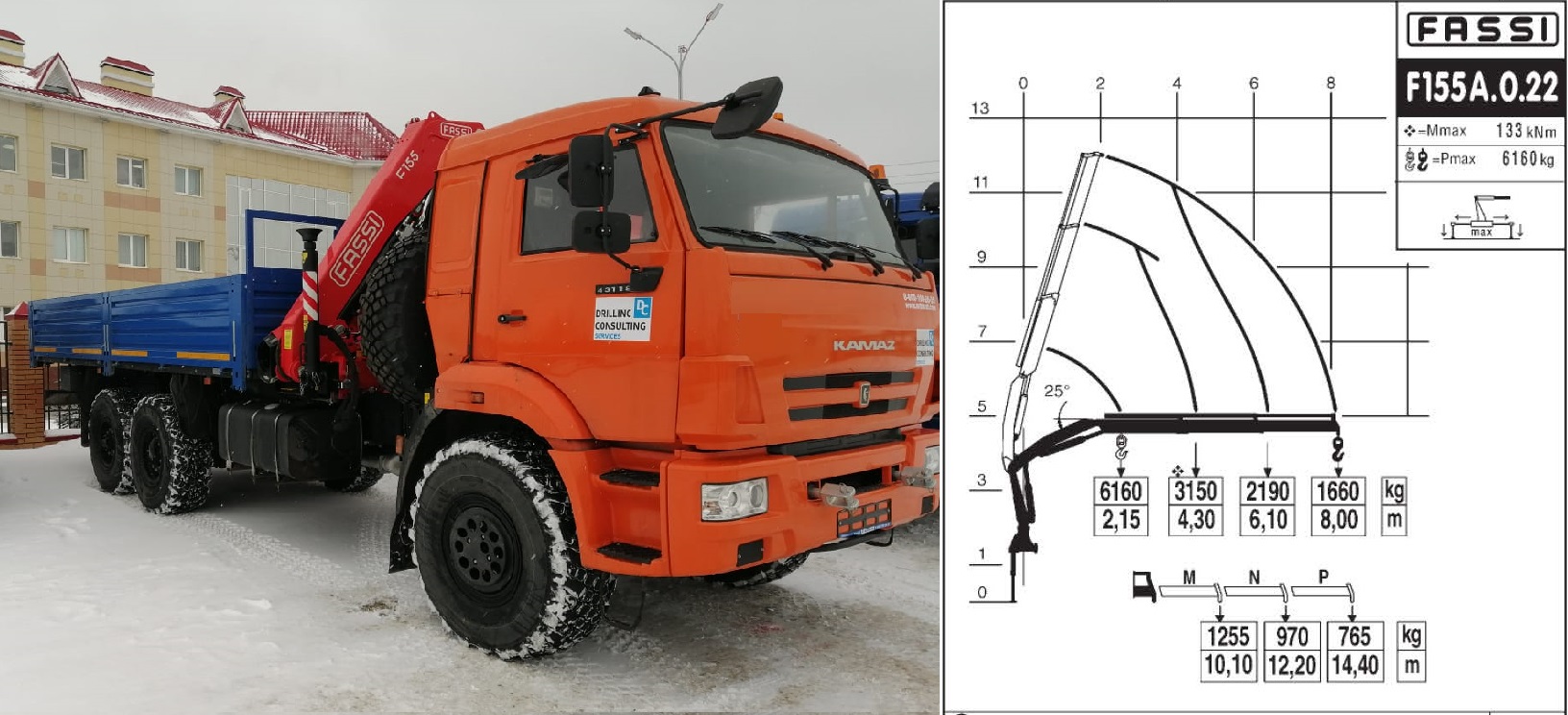 2. Vacuum tank APC-10 on the chassis KAMAZ 43118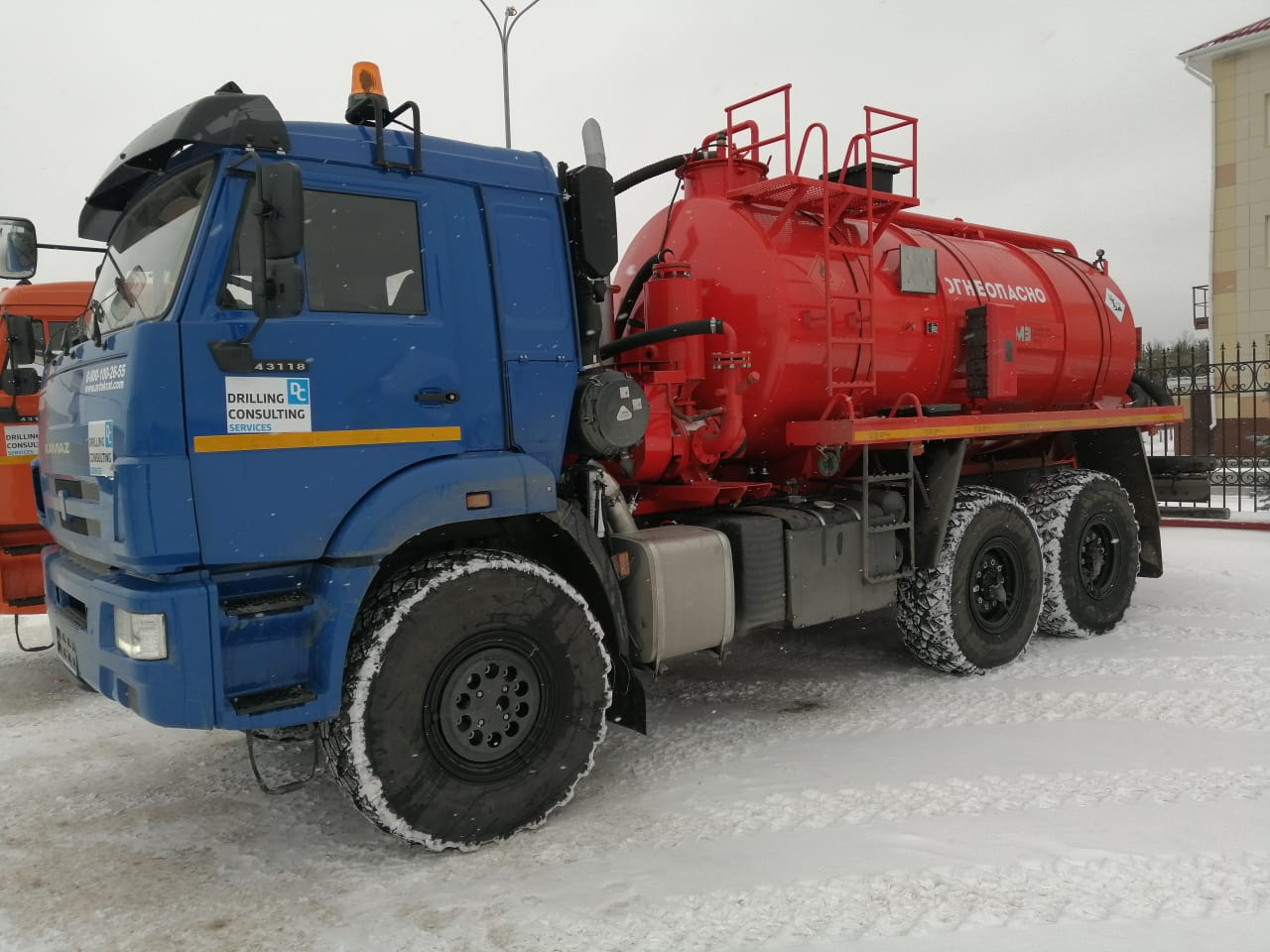 3. Vacuum tank truck AKN-10 on the KamAZ 43118 chassis (hydraulic lifting of the tank, hydraulic opening of the rear bottom).