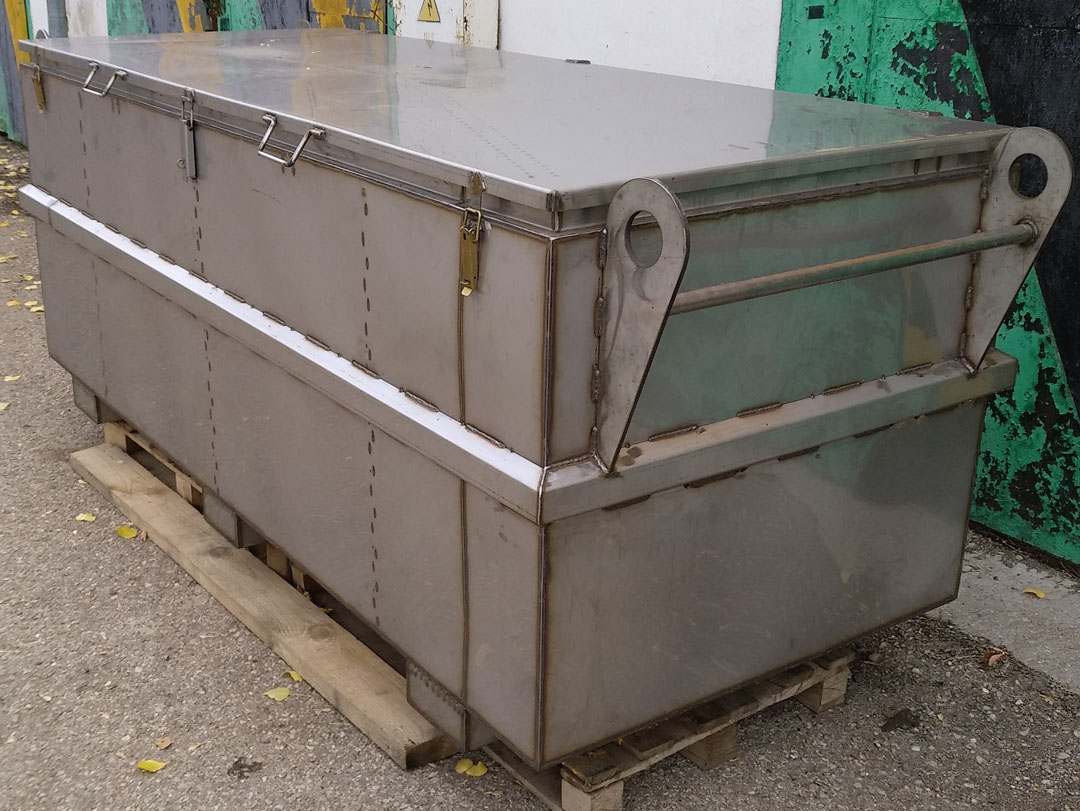 DRILLING CONSULTING has designed and manufactured special equipment - a box for transporting and storing equipment to order.
The box is made of stainless steel, is sealed and can withstand loads of up to 1 ton.
The equipment is used for various ways of transportation and special loops allow using even with helicopter mobilization.